for Children & Seniors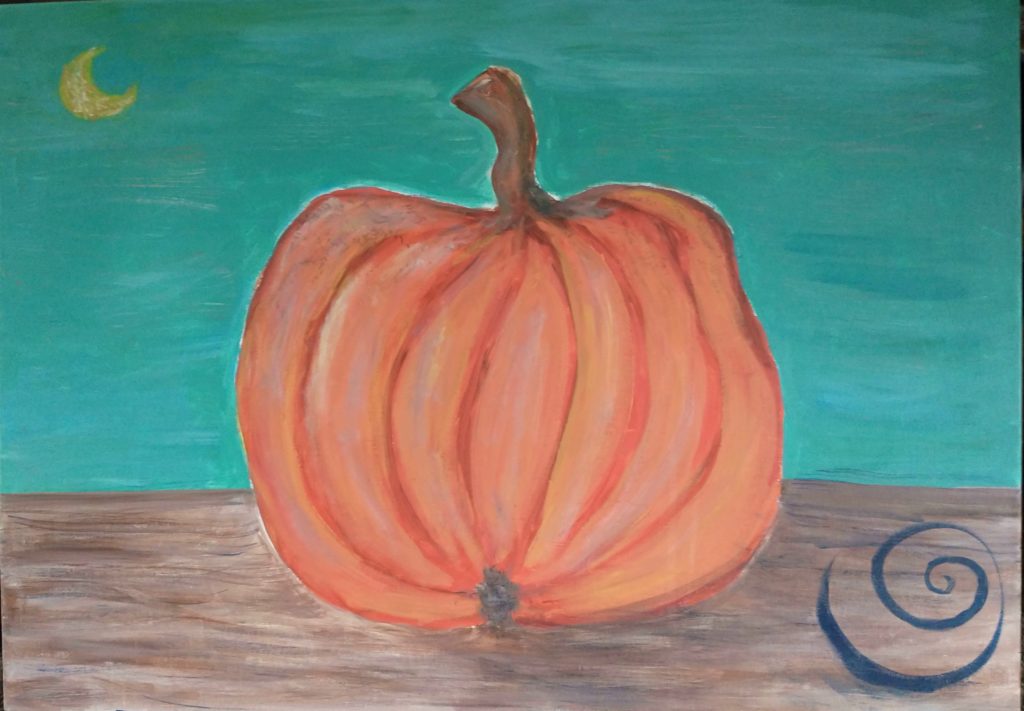 In-home creative art activities for anyone home bound, or
Aging in place or recovering from illness.
Customized visits to suit your schedule.
Stimulate memory
Build self-esteem through self-expression
Break up the monotony of long-term recovery
Motivate healing through art
Give family care-taking staff a break
Flexible Schedule
SUMMER SPECIAL: Pre-Book 3, get 1 free
Monthly, weekly programs
NOW through July 28
ART at HOME WORKSHOPS: Let's Paint!
Seascapes, Pumpkins or Holiday Themes
Halloween is my favorite holiday. Is it yours too?
Since the pandemic, I started painted pumpkins, for re-use every year.
Now I can't stop. And I want to share this passion with you.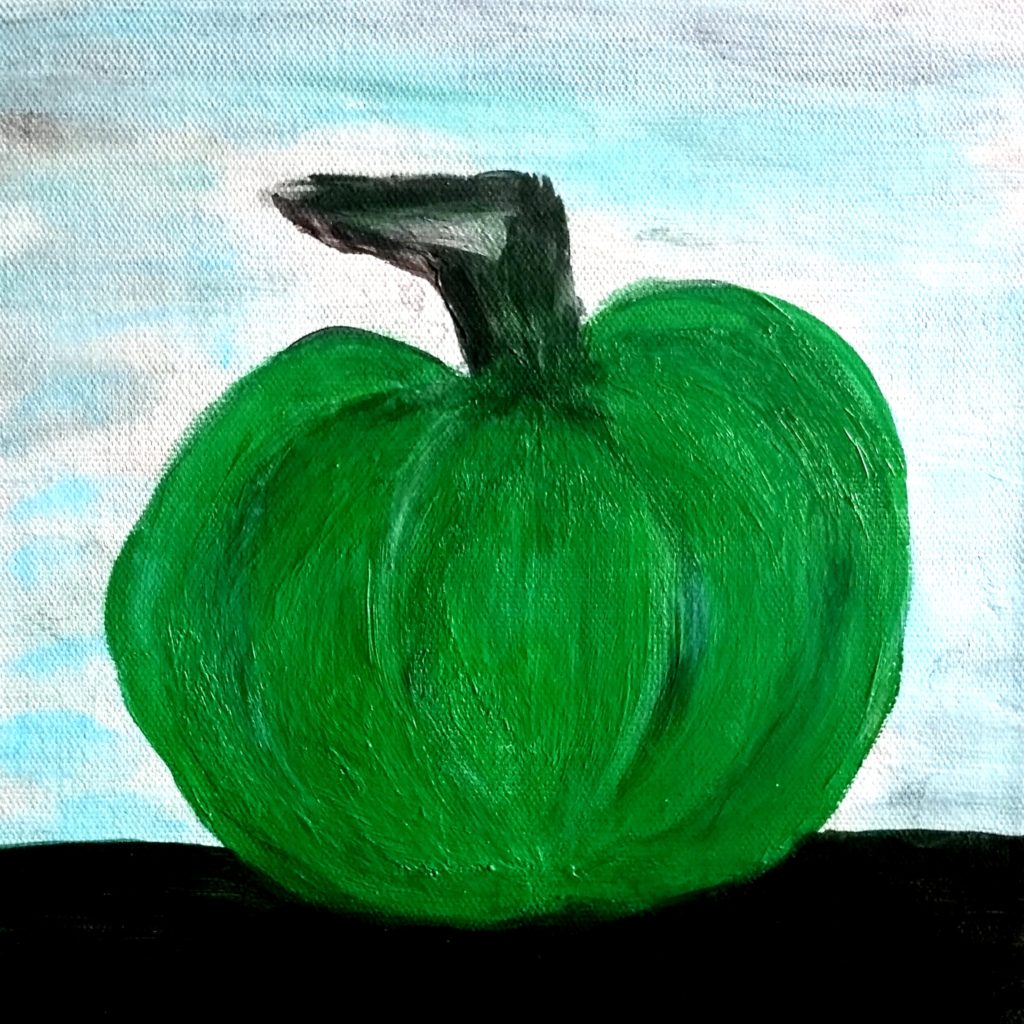 These fun squares are easy. They make great gifts for friends.
Canvases come in many sizes: 3 x 3, 8 x 8, 12x 12, etc. Participants are welcome to copy my color patterns or make up their own.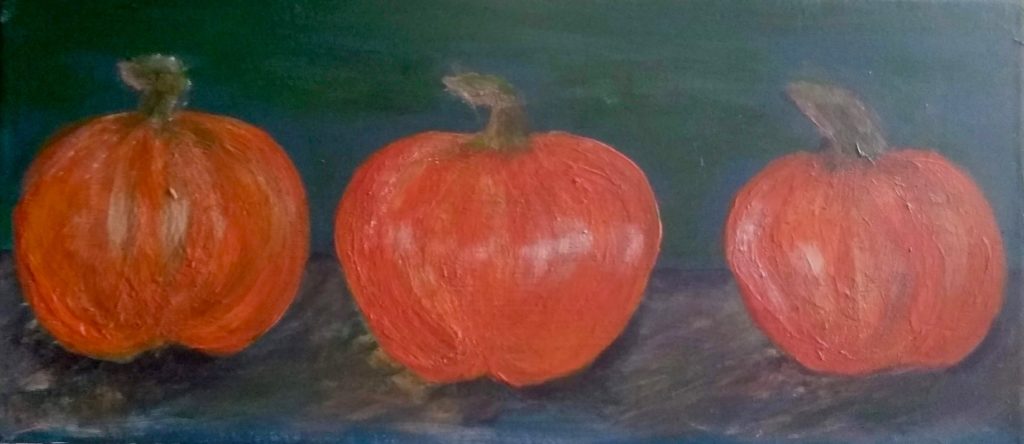 Service Area – Portland Metro:
Clackamas, Multnomah Counties.
Please email me to schedule. Let's make a plan!
NOW – July 29, 2022
hester dot schell at gmail dot com
---
We can do a lot more than pumpkins, which you'll enjoy for years to come. We can do landscapes, seascapes, still life, or just doodle.
Average sessions are an hour and a half to two hours, less for younger artists. Bring your own materials, or I can help you get what we'll need, based on our planning session where we identify goals, participants and their needs, media subject matter, and where we'll set this up, whether you wish to reserve a covered table at Mary S Young, or Willamette Park, or… your own garage or backyard. It is common for some workshops to go a few days. Sessions can be scheduled weekly or daily, depending on the project and the patient or participant.
All elder services require a care professional or family member to be on site at all times. Pricing varies by number of participants and time.
Average workshop: $150 – $200. + materials.
Weekly one-hour sessions, One on One: $55. Packages available.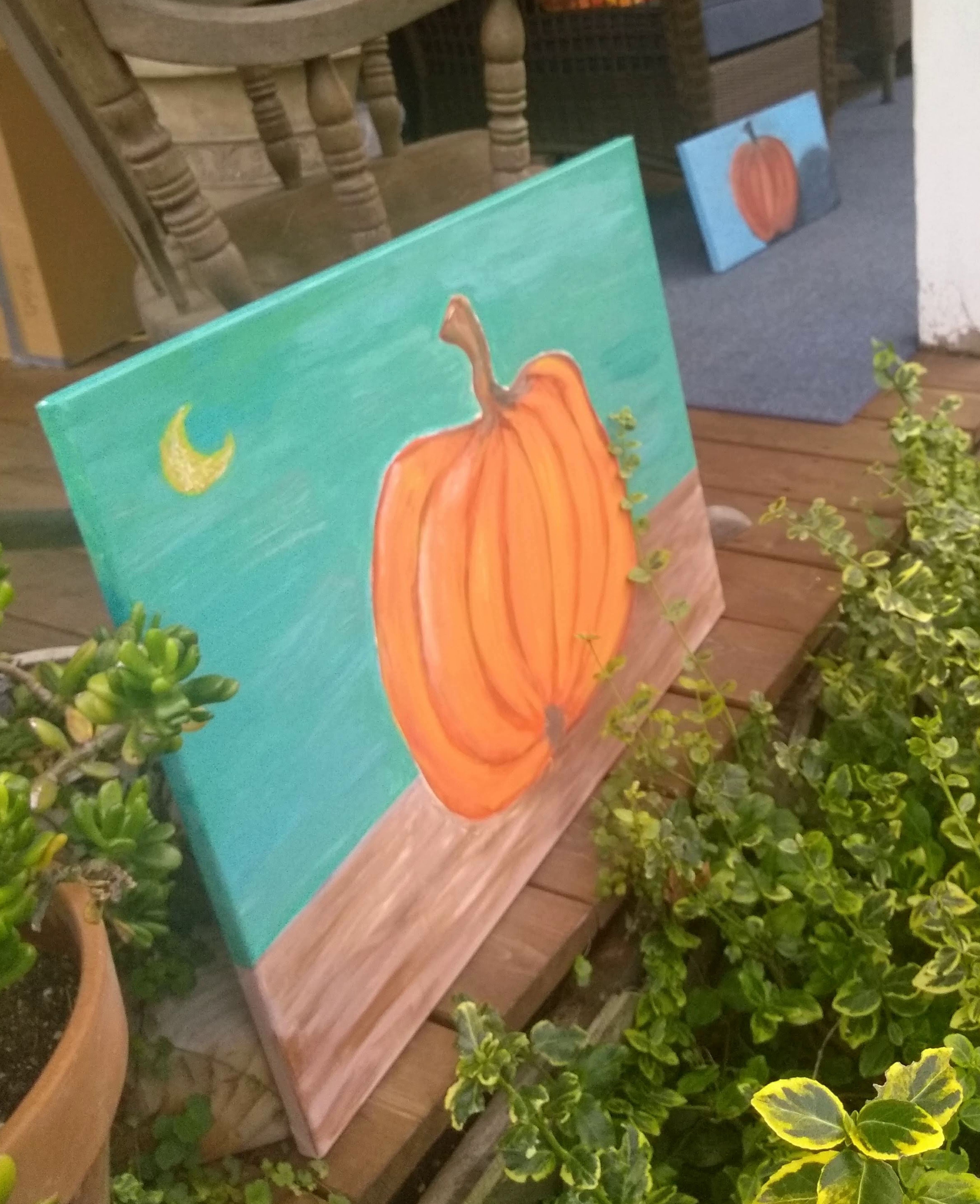 MORE ORIGINAL ARTWORK

Visual Arts:
Clay/Sculpture: strengthen hands and fingers
Drawing & Painting: stimulate vision
Collage: encourage visualization, goal setting

Literary Arts:
Short Story, Poetry,
Script Writing, Journaling
TELL YOUR STORY: Preserve family history
Reading Aloud: Catch up on novels
Private Tutor: 2nd – 8th graders

Media Arts: Learn HOW to document your special events
Group Project: Murals! 5 day project. Up to 8 participants. Draft, Design, Paint. Summer kids camp sample below. Two 4′ x 8′ plywood sheets.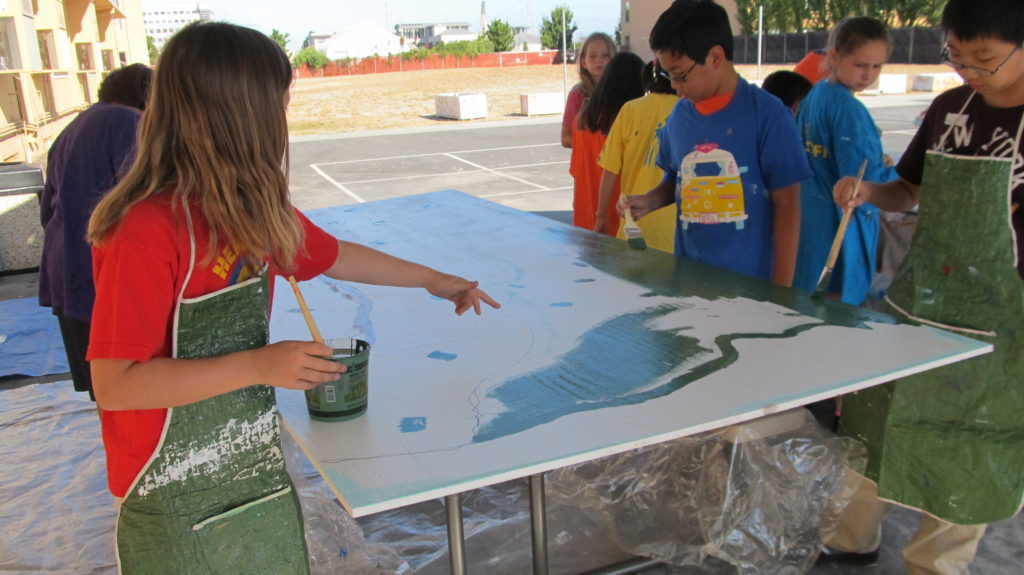 MORE ART WORK SAMPLES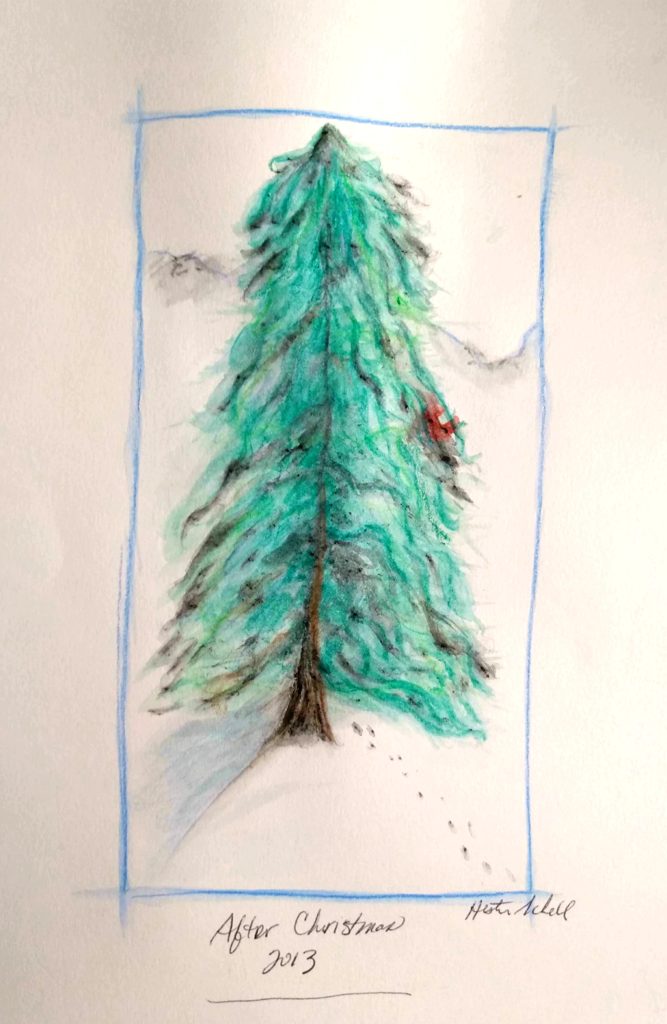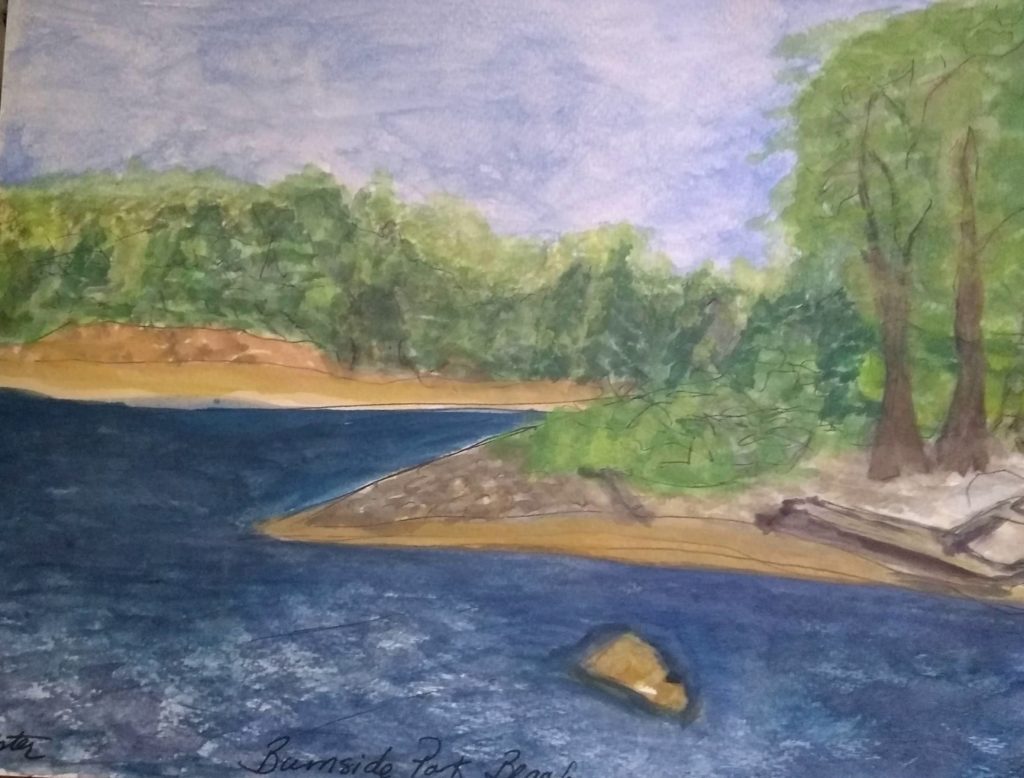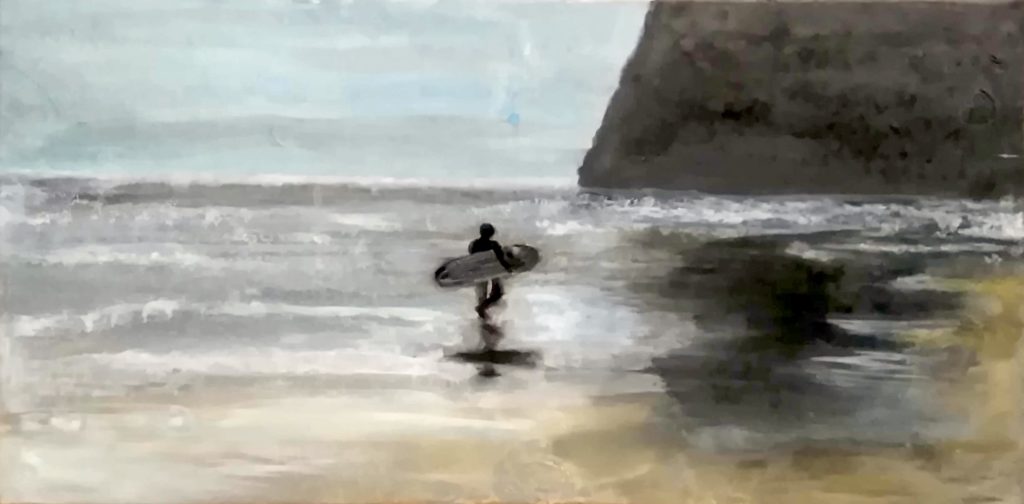 ABOUT HESTER:
Professional, Discreet, Confidential, Experienced,
Master of Fine Arts, Retired College Professor.

"The Arts are the eggs in the batter, not the icing on the cake."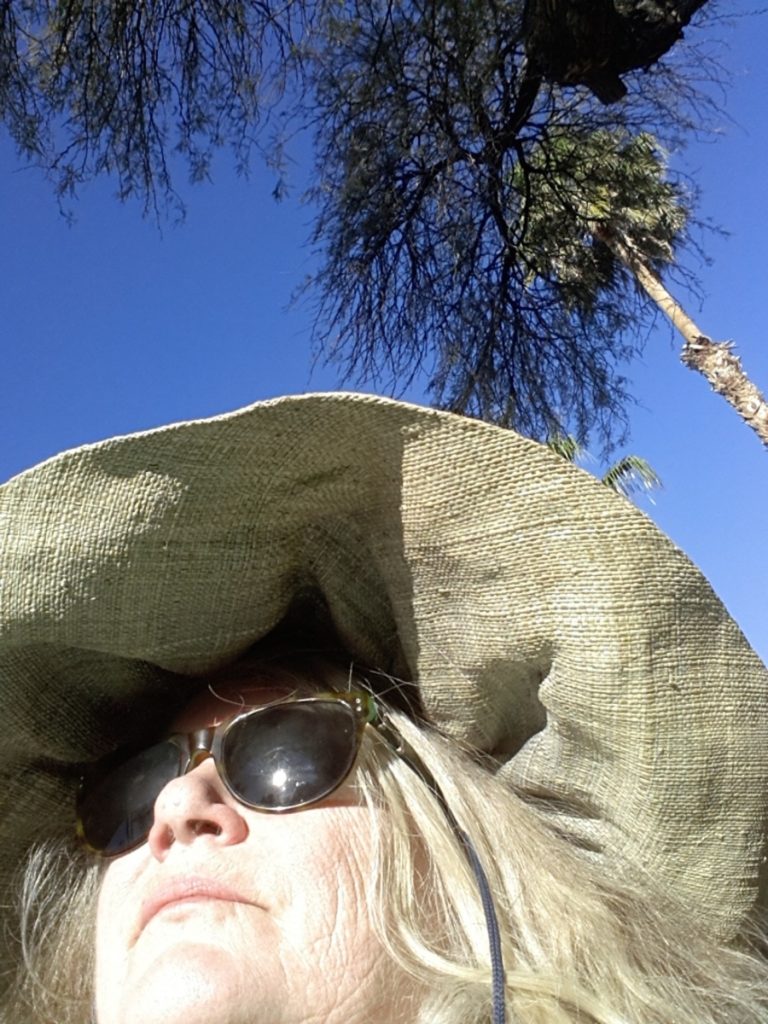 Hester Schell, MFA has been playing with paint for decades. Creativity is bursting all through her family tree with authors and professional fine-artists. After 40 years in performing arts, Hester has shifted to pushing paint and can't wait to share the fun with you.
She is a multi-faceted, award-winning artist and academic whose accomplishments span 6 decades, coast to coast from acting to directing, teaching, producing to publishing. She is an author and retired professor of film and theatre arts.
MFA, Directing, University of Utah
BA, Portland State University, Theatre Arts
AA, American Academy of Dramatic Arts
Certificate, Trinity Square Repertory Conservatory. SAG-AFTRA
Harvard Square Script Writers
REACH OUT:
http://hesterschellcreative.com/?page_id=219
hesterschellcreative C. 2023
hester dot schell at gmail dot com
STUDIO SCHELL
Portland Metro Area, Oregon